Description
Please print the PDF to measure your wrist size:  Free Download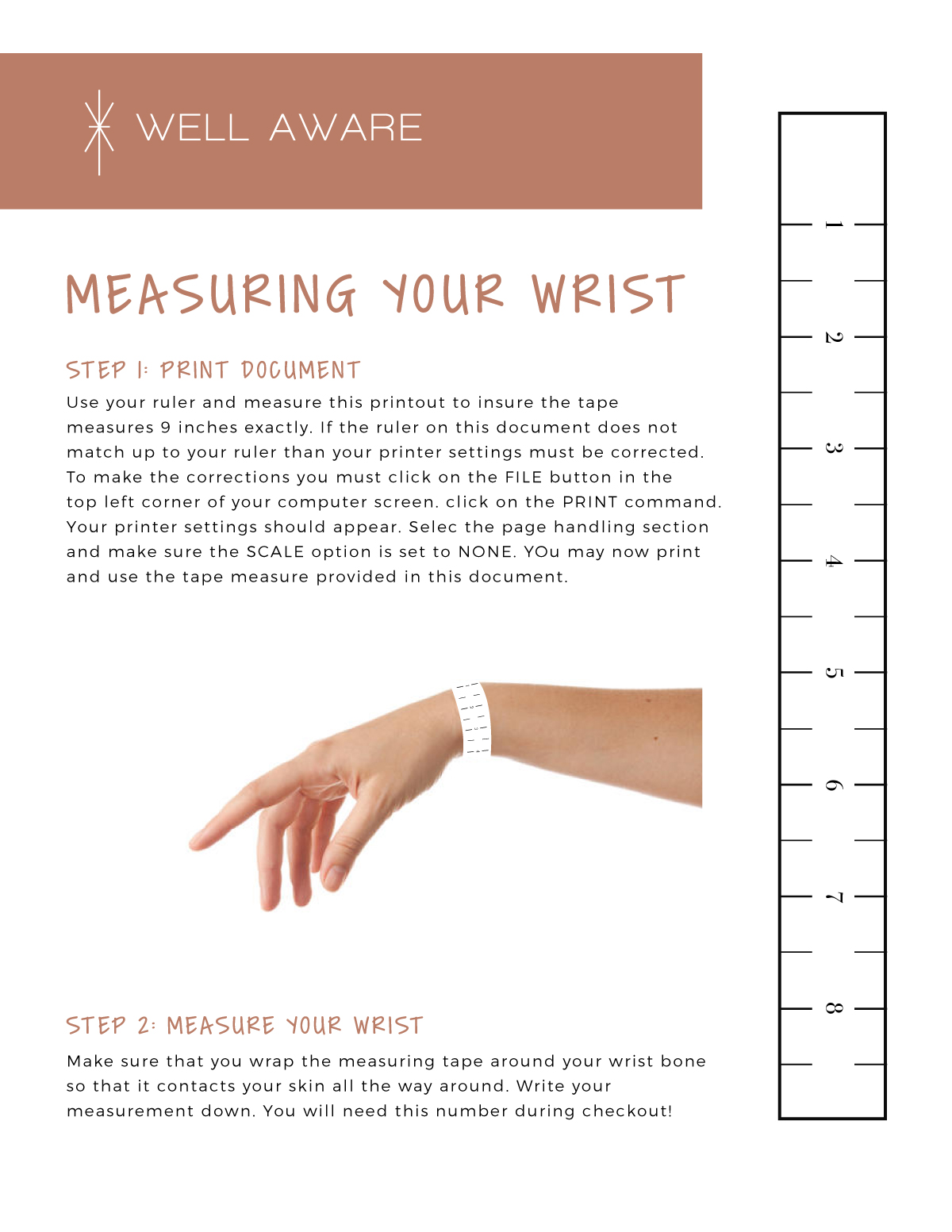 CLEAN + CARE
WELL AWARE CLEANING KIT
SILVER JEWELRY CLEANER
This mild tarnish removing is formulated for sterling silver jewelry without any set
stones or designer antiquing.
PROFESSIONAL POLISHING CLOTH
Use your professional polishing cloth to remove tarnish or discoloration from gold,
silver and platinum jewelry and watches. It's also the perfect tool to buff and shine
any piece, or to remove dirt or fingerprints from your precious gemstones.
DIRECTIONS: Immerse jewelry in cleaner for one minute. Remove and rinse. Repeat
as necessary. Blot dry and polish with polishing cloth to restore shine.
Use the inner white cloth to remove tarnish or discoloration. Buff with outer cloth to
remove fingerprints and to leave a finishing luster.